Bonn climate meeting opens as UN food agencies say weather extremes are 'new normal' threatening millions more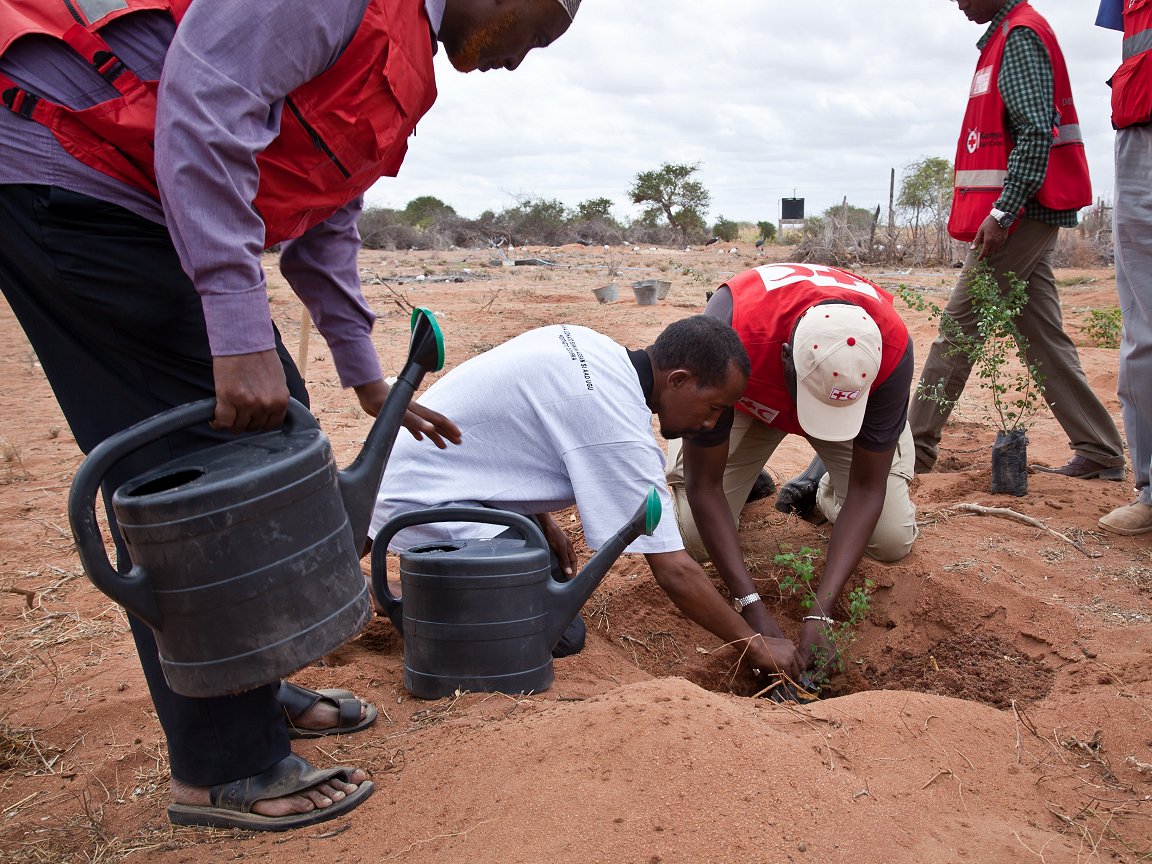 7 June 2022
By the Climate Centre
The annual Bonn climate change conference began yesterday, the same day the UN's two major food agencies warned of a "'new normal' in which droughts, flooding, hurricanes and cyclones decimate farming, drive displacement, and push millions to the brink in countries across the world."
The conference, held every year in Bonn to progress work in between the main COP meetings, will this year centre on "mitigation, adaptation, support to developing countries – particularly finance – and loss and damage," the UN said.
Outgoing UN Climate Change Executive Secretary Patricia Espinosa said in an opening address: "We urgently require political-level interventions and decisions in each of these areas in order to achieve a balanced package.

"Doing so will send a clear message to the world that we are headed in the right direction. Because the world is going to have one question [at COP27] in Sharm El-Sheikh: what progress have you made since Glasgow?"
'Climate change is moving exponentially.
We can no longer afford to move incrementally'
The World Food Programme and the UN Food and Agriculture Organization, meanwhile, Monday issued a joint "alert for urgent humanitarian action in 20 hunger hotspots where hunger is expected to worsen from June to September 2022 [their new outlook period]."
The agencies' Hunger Hotspots report says (alphabetically) Ethiopia, Nigeria, South Sudan, and Yemen "remain at 'highest alert'…with catastrophic conditions, and Afghanistan and Somalia are new entries to this worrisome class since the previous hotspots report in January 2022."
The conflict in Ukraine is "unleashing a wave of collateral hunger that is spreading across the globe, transforming a series of terrible hunger crises into a global food crisis," WFP and FAO add; Benin, Cabo Verde, Guinea, Sri Lanka, Ukraine itself and Zimbabwe have been added to the list of hotspots, joining Angola, Lebanon, Madagascar, and Mozambique.

The agencies set out priorities for emergency response and anticipatory actions specific to each country "to address existing humanitarian needs and ensure short-term protective interventions before new needs materialize."
Climate Centre Director Maarten van Aalst yesterday briefed a plenary session in Bonn on the findings of the IPCC Working Group II report on impacts, for which he was Coordinating Lead Author; he also briefed country delegations as part of discussions on the global goal on adaptation and the structured expert dialogue.
"In recent months we have been shocked by many examples of the compound risks the IPCC report warned about," he said. "The Ukraine war is a tragedy on its own, and it also aggravates hunger in East Africa, along with drought and floods in areas made even more vulnerable by local conflicts, Covid, and, in South Asia currently, record heat. All this has severely affected the global food supply.
"The key question now is whether the world will simultaneously step up to reduce emissions and build resilience while also responding to several emergencies and challenging global food and energy markets.

"The science is clear: we cannot afford to postpone action on climate while we concentrate on other near-term priorities."
'Negotiation dance?'

Professor Van Aalst later participated in a specialist side-event held "to showcase various types of loss and damage, especially those related to slow-onset events and processes, [and to] link existing science, policy and effective practices," organizers said.
"Are we having a negotiation dance about a little bit more finance to make a symbolic step forward?" he asked delegates. "Or are we actually coming up with solutions that connect the humanitarian, risk reduction and policy spheres, and strengthen the global response to loss and damage at the scale needed in light of current global crises."
In her address Ms Espinosa urged delegates in Bonn to continue to support the work of the UNFCCC secretariat and the multilateralism that encompassed the work of all key stakeholders to address climate change. "Climate change is moving exponentially," she said. "We can no longer afford to move incrementally."

The Bonn conference ends on 16 June.
"Climate-related events such as drought and floods are Africa's most common and recurrent shocks," the IFRC tweeted yesterday, as UN food agencies warned of a new normal of extreme-weather impacts and the annual Bonn climate conference got underway. The IFRC in Africa says its strategy for adaptation includes planting 500 million trees a year by 2030, such as pictured here in Kenya, a country added to the list of "very high concern" in the new WFP-FAO report. (Photo: Kenya Red Cross via IFRC)