Petersberg climate dialogue held against backdrop of heat and fire emergencies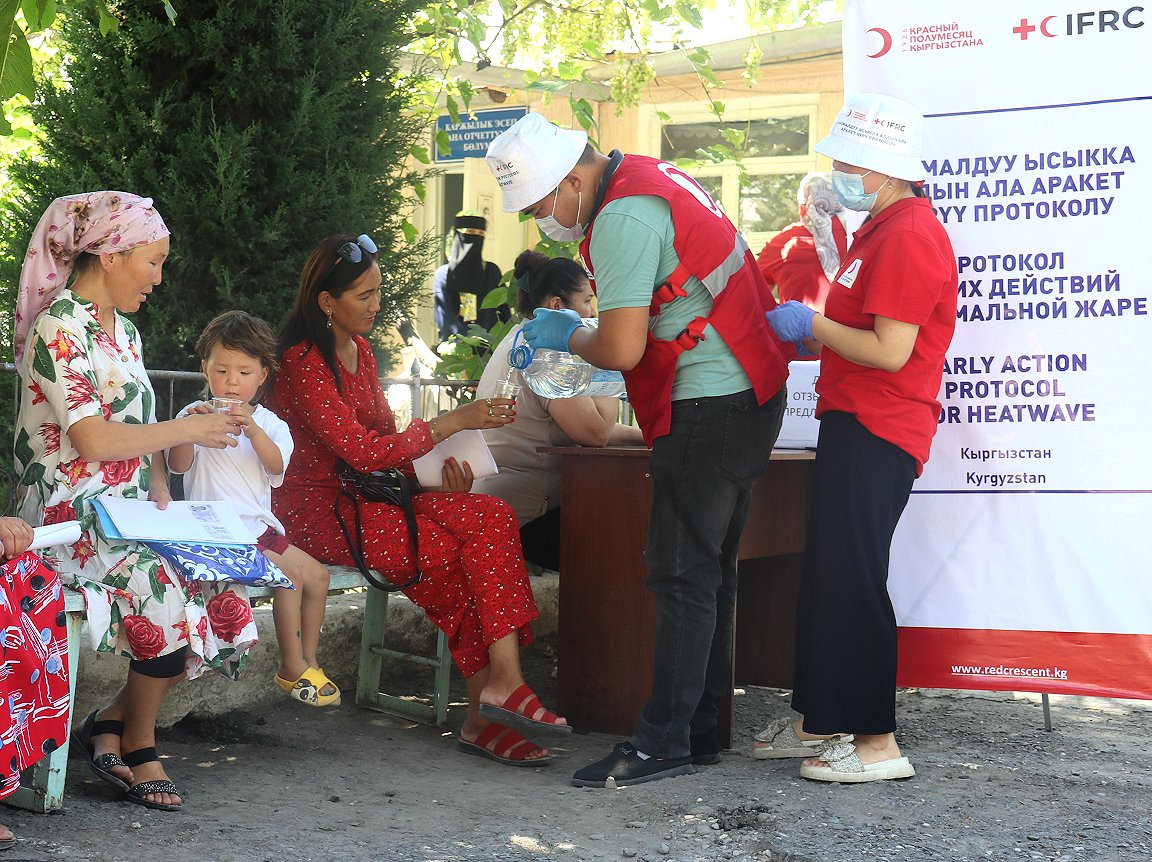 21 July 2022
By the Climate Centre
The 13th annual Petersberg Climate Dialogue, hosted by Germany jointly with COP27 president Egypt, was held this week against a backdrop of the heatwaves and wildfires that have caused thousands of casualties on three continents.
Representatives from some 40 countries met at the Federal Foreign Office in Berlin to "kick off preparation of the climate change conference COP27 in Sharm el‑Sheikh" later this year, the ministry said.
German Foreign Minister Annalena Baerbock told the opening ceremony: "The climate crisis doesn't stop at any borders, and so our responses to it mustn't stop at any borders.

"We must intensify our common joint efforts … The Petersberg Climate Dialogue is a key part of laying the groundwork for a successful climate conference in November."
Egyptian President Abdul Fattah Al‑Sisi told delegates that "Africa is amongst the most affected countries when it comes to climate change, and a new approach to climate finance will be crucial for the continent to overcome its challenges."
'Firefighters are dying now. And look at what the drought is doing in Africa'
The three-day meeting, which ended Tuesday, was held for the first time at the German Federal Foreign Office in Berlin.
It overlapped the peak of the severe heatwave which has triggered public-health red alerts and wildfires across western Europe and in North Africa.
It also coincided with the first activation anywhere in the world of a DREF early action protocol for heatwave – also supported by Germany – when the IFRC released nearly 350,000 Swiss francs for the Red Crescent to assist nearly 14,000 people in Kyrgyzstan.
Forecasts had indicated temperatures in the three southern provinces of Osh, Jalalabad and Batken could reach 41°C for at least three days in a row, and early actions (photo) now include installing air conditioning in schools and care homes, providing food and hygiene packs so people at risk can stay home, and heat-related first aid and other health measures.
Early action

In the most recent upsurge in the wildfires sweeping parts of Europe and North Africa, the Greek fire service yesterday said high winds were aggravating blazes in the mountainous region of Penteli, near Athens.
Officials say nearly 500 firefighters have been deployed, while the Greek Red Cross is assisting people forced to evacuate.
Frans Timmermans, the European Commission Executive Vice-President who leads its work on the European Green Deal and its first climate law, told the Petersberg Dialogue that there is "no level of adaptation and loss and damage that will be able to address the issue if we do not do better on mitigation. It is as simple as that."
He continued: "Quite literally people are dying because of this climate crisis all over the world right now, in Europe because of the heat … Firefighters are dying. And look at what the drought is doing in Africa. So there can be no misunderstanding, there is a need to do more on adaptation."
Climate Centre Director Maarten van Aalst, asked about the current heat emergency late last week, told Al Jazeera: "Something that happened infrequently is now getting much more common – with heatwaves almost every year in Europe, for example.
"But even places that were used to it are now getting heat that they've never seen before. So we do need to adapt, but we're behind."
'Stronger extremes'
One national modern-era temperature record that fell this week was in the UK, where 40.3°C was recorded on Tuesday, the peak of the heatwave there.
Also Tuesday, WMO Secretary-General Petteri Taalas said: "In the future, these kind of heatwaves are going to be normal. We will see stronger extremes. We have pumped so much carbon dioxide in the atmosphere that the negative trend will continue for decades.

"We haven't been able to reduce our emissions globally. I hope that this will be a wake-up call for governments and that it will have an impact on voting behaviours in democratic countries", he told a joint news conference on the heat with the World Health Organization.
The first activation anywhere in the world of a DREF early action protocol for heatwave came when the IFRC released nearly 350,000 Swiss francs for the Red Crescent to assist nearly 14,000 people facing extreme heat in Kyrgyzstan. (Photo: Kyrgyz Red Crescent-German Red Cross)