Latin America and the Caribbean 2021: 'mega-drought, extreme rainfall, heatwaves, glacier melt'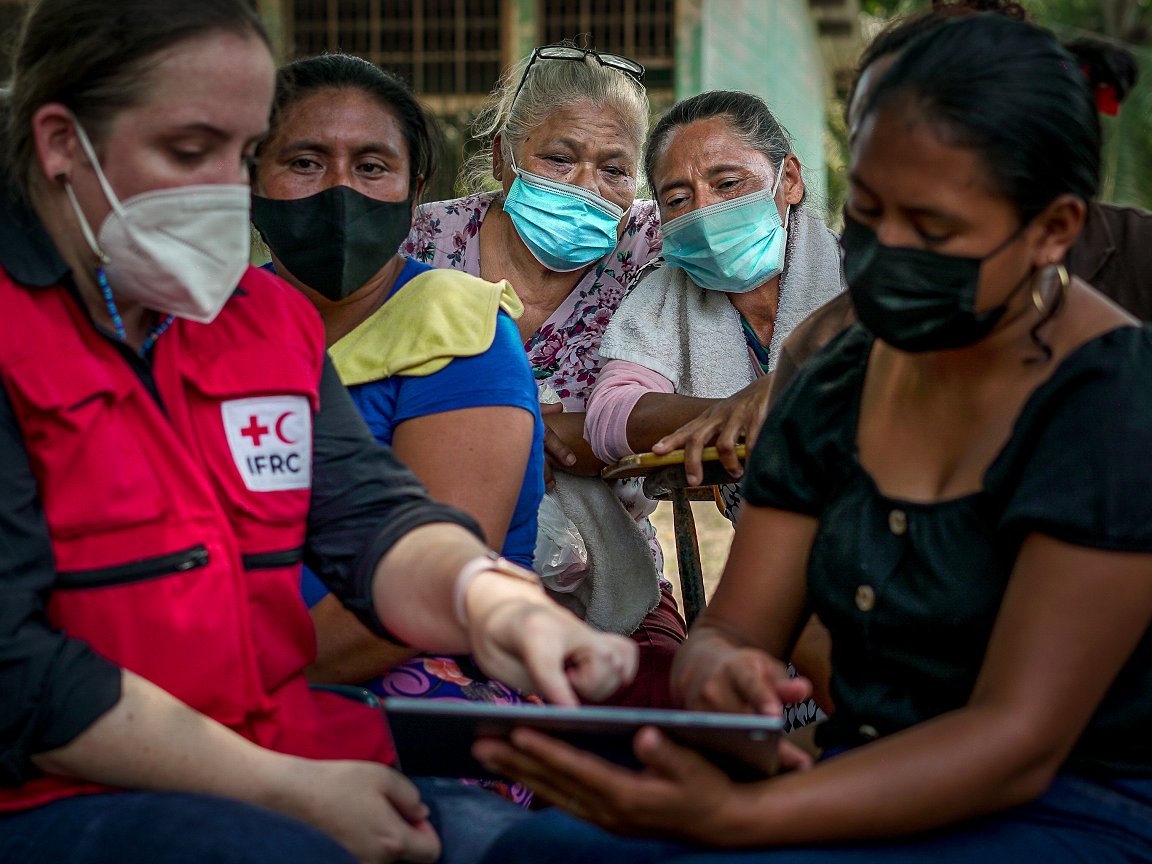 27 July 2022
By the Climate Centre
The World Meteorological Organization's State of the Climate in Latin America and the Caribbean 2021 report has highlighted the repercussions of climate impacts for ecosystems, the security of food and water supplies, human health and poverty in the region.
These impacts include "mega-drought, extreme rainfall, land and marine heatwaves and glacier melt … from the Amazon to the Andes and from Pacific and Atlantic Ocean waters to the snowy depths of Patagonia," the WMO said Friday.
The UN system's voice on weather, climate and water says deforestation is at its highest since 2009, Andean glaciers have lost more than 30 per cent of their area in less than 50 years, and the central Chile mega-drought is the longest in at least 1,000 years.
WMO Secretary-General Petteri Taalas said last week: "The report shows that hydrometeorological hazards, including droughts, heatwaves, cold waves, tropical cyclones and floods, have unfortunately led to the loss of hundreds of lives, severe damage to crop production and infrastructure, and human displacement.
"Increasing sea-level rise and ocean warming are expected to continue to affect coastal livelihoods, tourism, health, food, energy, and water security, particularly in small islands and Central American countries.

"For many Andean cities, melting glaciers represent the loss of a significant source of freshwater currently used for domestic purposes, irrigation, and hydroelectric power."
'It is vital to strengthen observing systems, data management, forecasting, weather services, scenarios and climate information'
It's the second year that the WMO has produced this annual regional report; it was released at a conference in Cartagena, Colombia, and in Geneva.
Mario Cimoli of Economic Commission for Latin America and the Caribbean added: "Worsening climate change and the compounding effects of the Covid-19 pandemic have not only impacted the biodiversity of the region, but have also stalled decades of progress on poverty, food insecurity and the reduction of inequality in the region.
"Addressing such interconnected challenges and their associated impacts will require an interconnected effort. No matter how it is taken, action must be informed by science."
The report's key findings in summary are:
*Average temperature increase was about 0.2°C a decade between 1991 and 2021, compared to 0.1°C a decade between 1961 and 1990.
*Glaciers in the tropical Andes have lost at least 30 per cent of their area since the 1980s; some in Peru have lost more than 50 per cent.
*Sea levels continued to rise at a faster rate than globally.
*The 13-year-old mega-drought in Chile continued in 2021, making it the longest in 1,000 years and putting the country at the forefront of the region's water crisis.
*In South America generally, droughts caused a reduction of 2.6 per cent in the 2020–21 cereal harvest.
*The 2021 Atlantic hurricane season saw the third highest number of named storms ever: 21, seven of them hurricanes.
*Extreme rainfall in 2021, at record levels in many places, led to floods and landslides, such as in Brazil.
*Deforestation in the Brazilian Amazon doubled compared to the 2009–18 average.
*Nearly 8 million people in Guatemala, El Salvador and Nicaragua experienced high levels of food insecurity, with contributing factors including impacts from Hurricanes Eta and Iota in late 2020 and Covid.
The WMO report calls for "climate services, end-to-end early warning systems, and sustainable investments [that] are required but are not yet adequately deployed in the LAC region.
"It is vital to strengthen the climate-services value-chain across its constituent components" – including observing systems, data management, forecasting, weather services, climate scenarios, projections, and climate information.
'We're particularly proud of the historically high number of women leading disaster response in Latin America and the Caribbean. What they achieve is truly remarkable'
The IFRC's own 2021 annual report, in its section on the region, describes Latin America and the Caribbean as the second most disaster-prone in the world.

"Although many are cyclical in nature," it adds, "those most likely to require a major humanitarian response in the region are sudden-onset disasters such as earthquakes, hurricanes and floods.
"The collective impact of recurring climate crises, particularly prolonged droughts followed by seasonal floods, also leads to complex humanitarian needs."
Martha Keays, IFRC Regional Director for the Americas, reported that in 2021, Red Cross teams not only responded to Covid-19 and population movements "but to the greatest challenge of our generation: the climate crisis.

"We are particularly proud of the work done by a historically high number of women leading disaster response in the region (photo). The sheer scale and scope of what they undertake and achieve is truly remarkable."
Honduran women experiment with video editing at a May 2022 workshop on community engagement and accountability centred on experience from Hurricanes Iota and Eta. The IFRC recently approved new early action plans for floods associated with tropical storms in Honduras and for volcanic ashfall in Costa Rica. (Photo: IFRC)