Last year 'eighth in a row' of temperatures above pre-industrial level, threatening Paris target of 1.5°C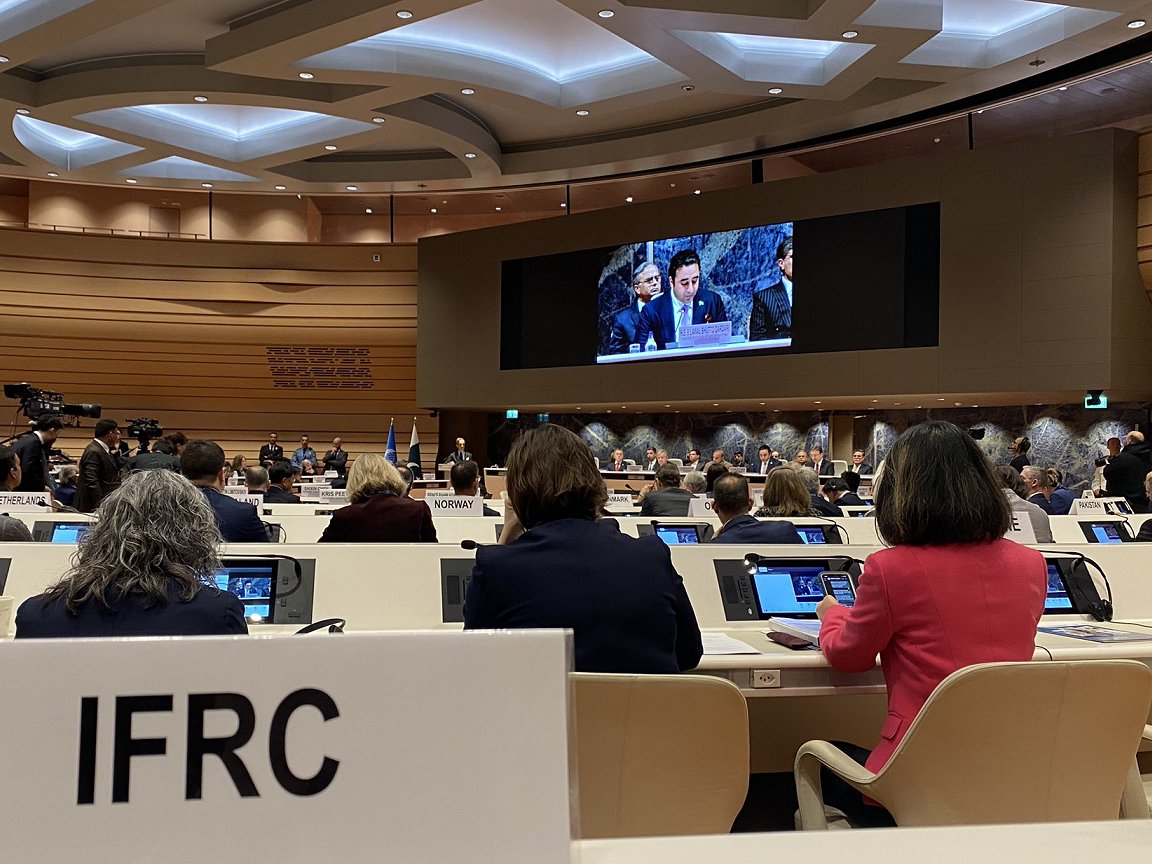 13 January 2023
By the Climate Centre
The past eight years were the warmest on record globally, fuelled by "ever-rising emissions and accumulated heat", according to six international datasets consolidated by the World Meteorological Organization and explained yesterday.
The WMO says the global temperature last year was 1.15°C above an 1850–1900 baseline, and 2022 was the eighth year in a row that it reached at least 1°C above pre-industrial levels, a press release from Geneva said.

"The likelihood of – temporarily – breaching the 1.5°C limit of the Paris Agreement is increasing with time," it added.
The persistence of a cooling La Niña, now in its third year, means that 2022 was not the warmest on record, but at least the sixth warmest nevertheless.
The WMO work shows a ten-year global average to 2022 of 1.14°C above the 19th century baseline, compared to the IPCC's most recent figure 1.09°C for the decade to 2020, indicating that long-term warming continues.
'Scientific data continues to reinforce
a terrifying reality'
WMO Secretary-General Petteri Taalas said yesterday: "In 2022, we faced several dramatic weather disasters which claimed far too many lives and livelihoods and undermined health, food, energy and water security and infrastructure.

"Large areas of Pakistan were flooded, with major economic losses and human casualties (photo). Record-breaking heatwaves have been observed in China, Europe, North and South America [and] drought in the Horn of Africa threatens a humanitarian catastrophe.
"There is a need to enhance preparedness for such extreme events and to ensure that we meet the UN target of early warnings for all in the next five years."
The WMO said its provisional State of the Global Climate in 2022 report speaks of "record levels of heat-trapping greenhouse gases in the atmosphere", continuing to cause extreme heatwaves, drought and devastating floods, and affecting millions of people.
Responding to the latest figures on global temperature, IFRC Secretary General Jagan Chapagain said: "People around the globe are feeling the effects of our warming climate, and scientific data continues to reinforce this terrifying reality. Inclusive climate action, led by those most at risk, is key to combating the climate crisis.

"The window to implement life-saving adaptation measures is slowly closing, but there is still time to help communities adapt to climate-related disasters, including investments in early warning systems that reach everyone."
Last September, the IFRC unveiled a One Fund, Two Pillars approach for its Disaster Response Emergency Fund, reflecting an increased commitment to anticipatory action.
Temperature rankings of individual years should be considered in the long-term context since the differences between years can be marginal, the WMO press release added. "Since the 1980s, each decade has been warmer than the previous one. This is expected to continue."

A view of this week's International Conference on Climate Resilient Pakistan, where the 2022 monsoon superflood affected 33 million people and killed 1,730, according to the co-chairs' summary published on Monday. The disaster was first on a list of climate impacts cited by the WMO yesterday, together constituting what IFRC Secretary General Jagan Chapagain called a "terrifying reality" reinforced by scientific data on warming. (Photo: IFRC)