In TC Freddy's wake, UN convenes multi-agency panel to accelerate early-warning worldwide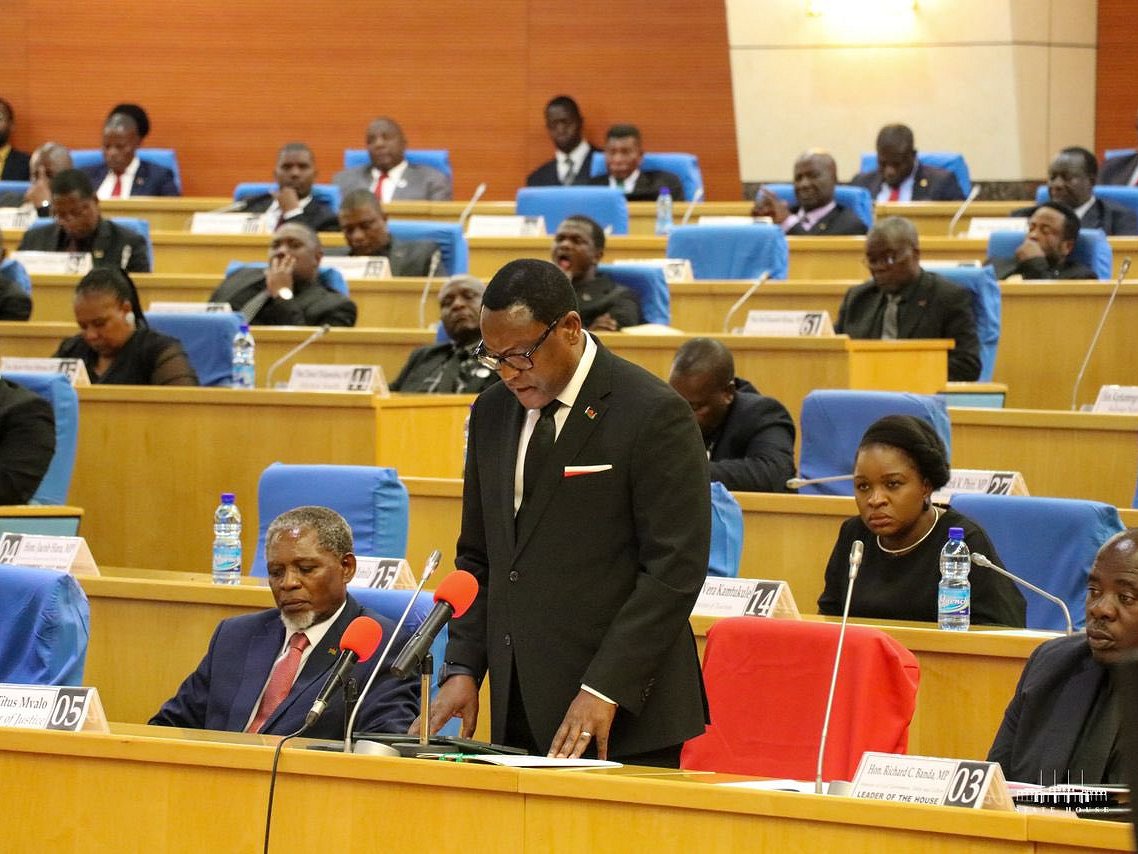 22 March 2023
By the Climate Centre
Arguing that record Cyclone Freddy in Southern Africa once again shows the paramount importance of early warning, UN Secretary-General António Guterres has convened an advisory panel of UN agencies, humanitarian organizations, including the IFRC, banks, civil society and IT companies that met for the first time yesterday to inject "political, technological and financial clout" into providing it globally.
The panel is intended to scale up the UN's global initiative to ensure that everyone on Earth is protected by early warning by 2027 and fast-track it into action on the ground.
The Malawi government today described Cyclone Freddy as "the most devastating disaster" in the country's history, causing more than 500 deaths and leaving 530 people missing; half a million are displaced."
The IFRC on Monday approved an emergency cash grant of 1 million Swiss francs to the Malawi Red Cross to get an emergency appeal worth 6 million underway.
A press release issued in Geneva and New York yesterday speaks of "stepped up coordinated action, initially in 30 particularly at-risk countries, including small island developing states and least developed countries.

"Additional countries are expected to be added as this vital work with partners gathers pace, scale and resourcing."
'No lives should be lost in a predictable disaster'
The UN's existing actions to save lives and livelihoods and build resilience in other countries will be reinforced, ensuring its campaign for early warning for all turns "pledges into life-saving reality on the ground for millions of the most vulnerable people."
The press release added: "The aim is not to reinvent the wheel, but rather promote collaboration and synergies and to harness the power of mobile phones and mass communications."
ITU Secretary-General Doreen Bogdan-Martin said: "When disaster strikes, people and communities can turn to technology as a lifeline.

By leading related work on warning and communication, the ITU hopes to ensure that those at risk can act in time; the ITU says it favours the common alerting protocol – a standardized data format for public warnings to keep messages coherent across different channels.
Mr Guterres said yesterday: "Now it is time for us to deliver results. Millions of lives are hanging in the balance. It is unacceptable that the countries and peoples that have contributed the least to creating the crisis are paying the heaviest prices.
"People in Africa, South Asia, South and Central America, and small island states are 15 times more likely to die from climate disasters. These deaths are preventable.

"The evidence is clear: early warning systems are one of the most effective risk reduction and climate adaptation measures to reduce disaster mortality and economic losses."
'Water-related hazards'

In the past 50 years, the number of recorded disasters has increased fivefold, driven in part by the climate change that's super-charging our weather – a trend expected to continue, the IFRC added.
"The occurrence of severe weather and the effects of climate change will increase the difficulty, uncertainty, and complexity of emergency response efforts worldwide."
IFRC Secretary General Jagan Chapagain said that despite climate-related disasters becoming more frequent, intense and deadly, one in three of three of the world's population is are still not covered: "No lives should be lost in a predictable disaster."
WMO Secretary-General Petteri Taalas said yesterday: "The unprecedented flooding in Mozambique, Malawi and Madagascar from Cyclone Freddy highlights once again that our weather and precipitation is becoming more extreme and that water-related hazards are on the rise.
"The worst affected areas have received months' worth of rainfall in a matter of days and the socio-economic impacts are catastrophic."
The new advisory panel will consider advancing four key pillars: risk knowledge and disaster management (US$ 374 million); detection, monitoring, analysis and forecasting (US$ 1.18 billion); dissemination and communication (US$ 550 million) (led by ITU with support from the IFRC, UNDP and the WMO); and preparedness and response ($US 1 billion) (led by IFRC with support from REAP, FAO and WFP.)
Malawi's President Lazarus Chakwera today told a shocked parliament that the death toll from TC Freddy has now risen above 500, making it the worst disaster in the country's history. (Photo: Malawi government via Twitter)