WMO celebrates 150 years of 'cooperation and data exchange'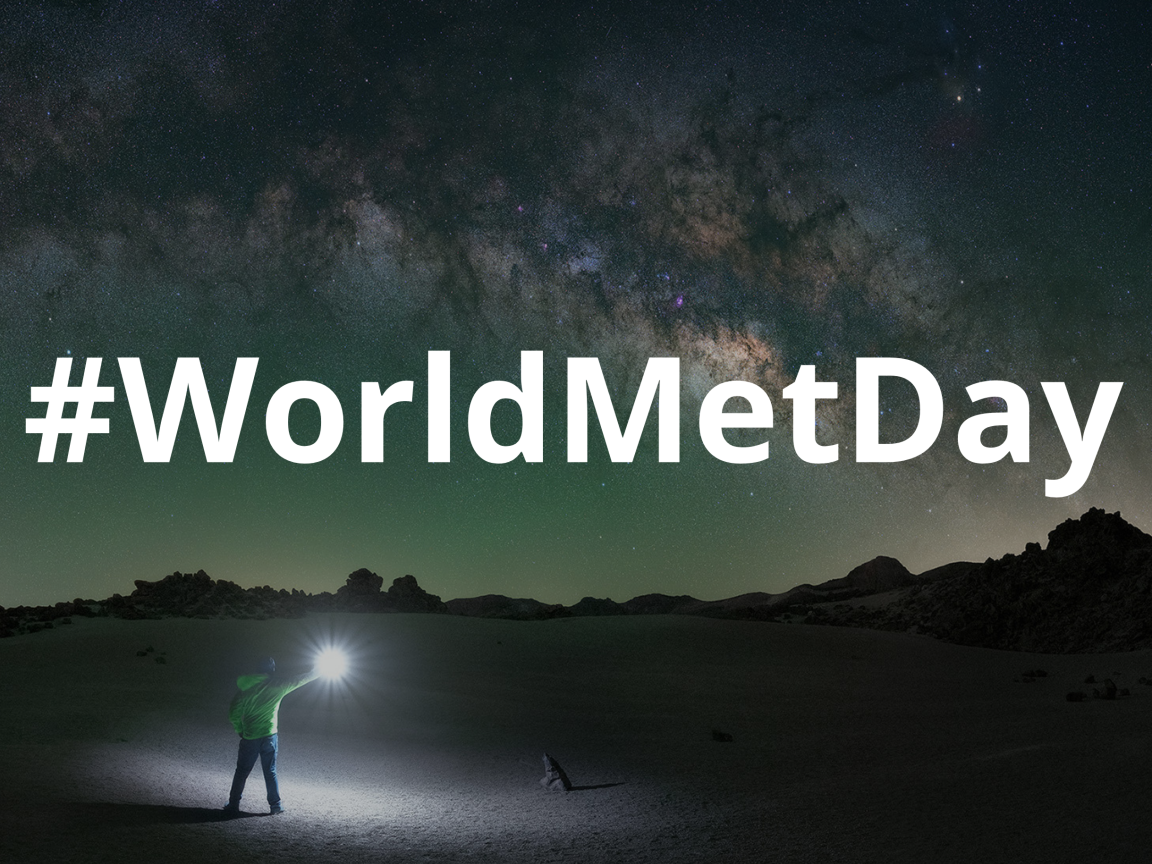 23 March 2023
By the Climate Centre
World Meteorological Day today – marked every year on 23 March to commemorate the 1950 agreement establishing the WMO – centres on "the future of weather, climate and water across generations, urging us to live up to our responsibilities and ensure that future generations inherit a better tomorrow," a WMO press release said.
This year is also the 150th anniversary of WMO's predecessor, the International Meteorological Organization, and today highlights "past achievements, present progress and future potential – from late 19th century telegraphs and shipping forecasts to supercomputers and space technology,"
WMO Secretary-General Petteri Taalas said: "The demand for our expertise and science has never been higher. For the past 150 years, national meteorological and hydrological services have collected and standardized data which underpin the weather forecasts we now take for granted.

"The history of WMO data exchange is a success story of scientific cooperation to save lives and livelihoods."
The anniversary also serves as a reminder of our changing climate, the WMO says, with a rate of change that is accelerating.
'We're really excited about the initiative on early warnings for all and everything it will offer the anticipatory action community'
UN Secretary-General António Guterres said in a message that "2023 must be a year of transformation, not tinkering. Every year of insufficient action to keep global warming below 1.5 degrees Celsius drives us closer to the brink, increasing systemic risks and reducing our resilience against climate catastrophe.

"As countries hurtle past the 1.5-degree limit, climate change is intensifying heatwaves, droughts, flooding, wildfires and famines, while threatening to submerge low-lying countries and cities and drive more species to extinction.
"That means accelerating actions to limit temperature rise to 1.5 degrees, through scaled-up mitigation and adaptation measures."
The WMO says rapid scientific and technological advances have greatly improved the accuracy of weather forecasts and life-saving early warnings, with data being exchanged more freely among a wider community than ever before, including new tools like machine learning and artificial intelligence.
The IFRC and the WMO were this week among the agencies and companies that came together as an advisory panel to inject "political, technological and financial clout" into providing early warning for all globally.
Climate Centre engagement with WMO includes scientist Juan Bazo, regional lead for Latin America, who sits on an expert group focused on developing climate services that also involves representatives from national met services in each of the WMO's global regions; it meets twice a year.
Wishing WMO a happy birthday, the Climate Centre's joint lead for science on anticipatory action, Liz Stephens, today tweeted that "we are really excited about the ambitious #EarlyWarningsForAll initiative and everything it will offer for the anticipatory action community."
Image: WMO