Russian Red Cross faces new wildfire emergency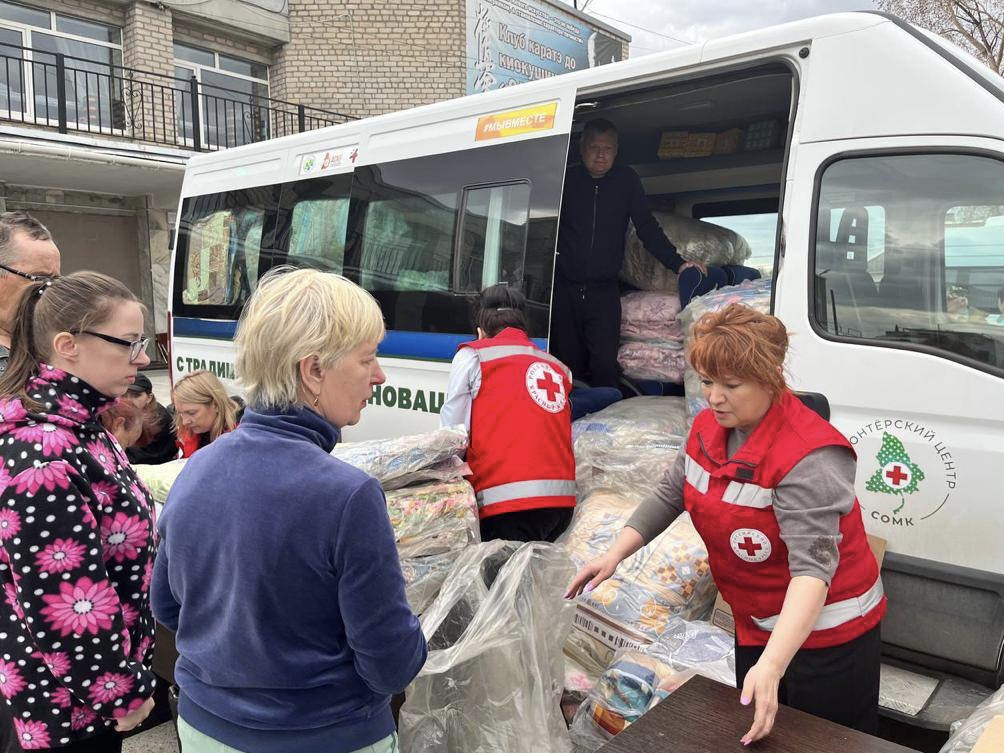 18 May 2023
By the Climate Centre
The northern hemisphere has seen "significant wildfire activity" this month and last, with large fires burning across Russia and Central Asia as well as in Canada, where temperatures have been higher than normal, the Copernicus Atmosphere Monitoring Service reported last week.
CAMS data shows active fires in a band from Russia's Chelyabinsk region across Omsk and Novosibirsk to Primorye in the Far East; Kazakhstan and Mongolia have also witnessed significant wildfires recently.
"The most difficult situation has been developing in the Urals federal district," the Russian emergencies ministry said yesterday.

More than 6,000 buildings have been damaged, including 800 residential homes, in the Sverdlovsk, Kurgan and Tyumen regions, as fires spread in 25 settlements, it added.
The ministry update continued: "In order to stabilize the situation, more than 2,000 people and more than 300 units were involved in the localization and extinguishing of natural fires … including 21 aircraft. The main efforts of the EMERCOM of Russia are focused on the protection of settlements."
The Moscow Times said six people have been killed and more than 300 homes destroyed, while Tyumen, Kurgan and Omsk regions declared states of emergency.
Pest invasions

The Russian Red Cross yesterday reported that it had delivered humanitarian aid to people affected by fires in Sverdlovsk, Kurgan, Tyumen and Omsk regions.
The National Society said it was closely monitoring the fires and stood ready to provide further support to people who have lost their homes or been displaced.
In 2021 in Yakutia, in the Russian Far East and better known for being the country's coldest region, wildfires were reported to have burnt through an area roughly the size of Portugal; local authorities blamed global warming for the hot, dry conditions that provoked the fires in the territory, 40 per cent of which is inside the Arctic Circle.
In 2020 Siberia also experienced unusually high temperatures, including a record-breaking 38°C in the town of Verkhoyansk, causing wildfires, loss of permafrost, and pest invasions, World Weather Attribution scientists found, saying this was "effectively impossible without human-induced climate change".
Russian Red Cross volunteers preparing humanitarian relief for distribution recently to people affected by the latest wave of wildfires to affect the Urals and Siberia. (Photo: Russia Red Cross via IFRC)