DREF grant to help Sri Lanka Red Cross fight dengue surge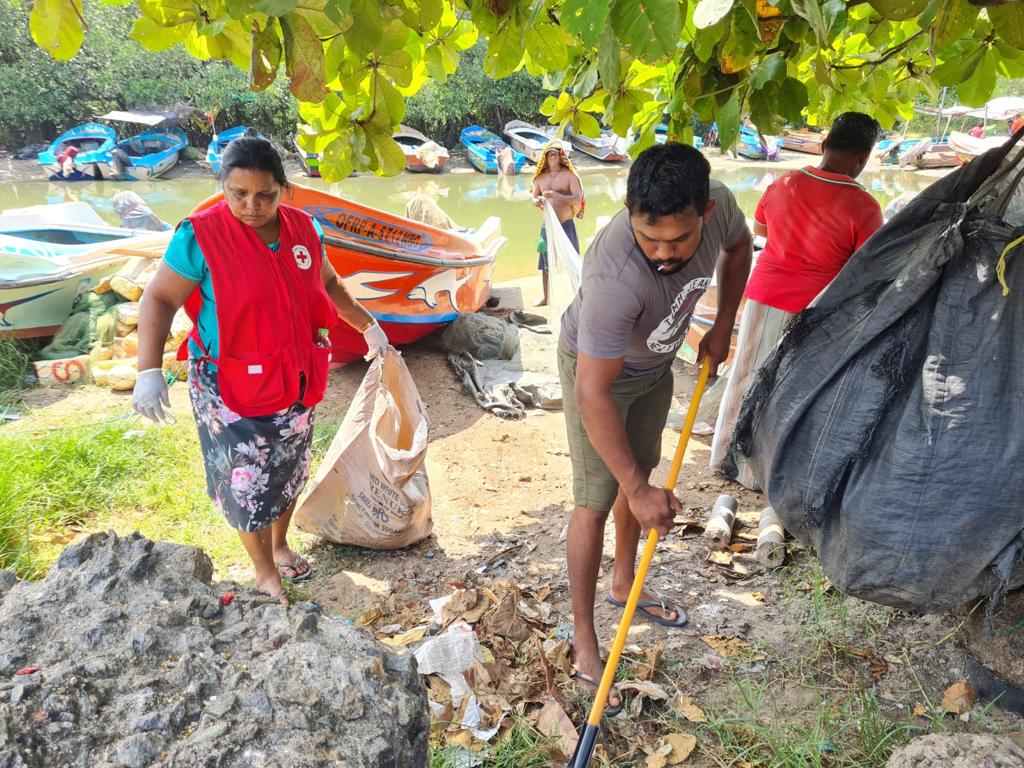 9 June 2023
By the Climate Centre
The Sri Lankan government Wednesday reported nearly 2,400 new cases of mosquito-borne dengue fever during last week, bringing the total for the year so far to more than 40,000.
This situation has prompted action in various health ministry areas, with ten experiencing an upward trend in patients, as shown in the latest infographic released by the National Dengue Control Unit (NDCU).
Recognizing the urgency, the IFRC's Disaster Response Emergency Fund has stepped in with an allocation of nearly 350,000 Swiss francs for the Sri Lankan Red Cross Society (SLRCS); the IFRC said Saturday cases are now three times higher than at the same point in the past two years.
The last major dengue outbreak in Sri Lanka was in 2017, and there are fears that the current episode – a running outbreak combining with recent intense rainfall – has the potential to replicate that.

Dengue cases generally correlate with south-west monsoon rains from May to September and north-east monsoons from October to January.
'Intensifying rainfall'

Western province, that includes the largest city, Colombo, has recorded the highest number of cases. Out of a total of 22 deaths reported this year, seven have occurred in the province, according to DREF.
With the legacy of Cyclone Mocha last month and "intensifying rainfall caused by the south-east monsoon, health departments have warned that the dengue situation has the potential to become critical," the IFRC adds.

"According to NDCU, the ongoing inclement weather conditions will only further aggravate the breeding of mosquitoes, hence worsening the spread of the outbreak."
The main objective of the new DREF-supported operation is to curb dengue in eight districts: Colombo, Kalutara, Gampaha, Trincomalee, Kandy, Batticaloa, Kegalle and Galle.

It aims to reach a minimum of 231,000 people with dengue awareness and clean-up work focused on standing water, a known breeding-ground for mosquitoes.
Wells

In addition, the National Society also plans to support the rapid recovery of at least 1,000 flood-affected households in southern coastal Matara district, as well as providing school packs to 750 children.

Families will be supported through the cleaning of wells contaminated by floodwater and various medical interventions.
The provision of these services together will assist nearly a quarter of a million people over a four-month operational period, ensuring all targeted areas receive adequate coverage and assistance.
The Lancet Countdown report has said that warmer, wetter environmental conditions for mosquitoes that carry vector-borne disease have expanded since the 1950s, generating a reproductive increase of 13 per cent for Anopheles aegypti mosquitoes and 7 per cent for the Anopheles albopictus variety.
The SLRCS is already in high gear working on the complex social and economic crisis addressed by an earlier major DREF grant of 28 million Swiss francs, assisting 500,000 people through Red Cross actions.
After a period of intense rainfall and floods, a new DREF grant is helping the Sri Lanka Red Cross with dengue awareness and clean-up work focused on standing water (pictured), a known breeding-ground for mosquitoes. (Photo: SLRCS)