Lethal rain and floods from Southern Africa storms made worse by climate change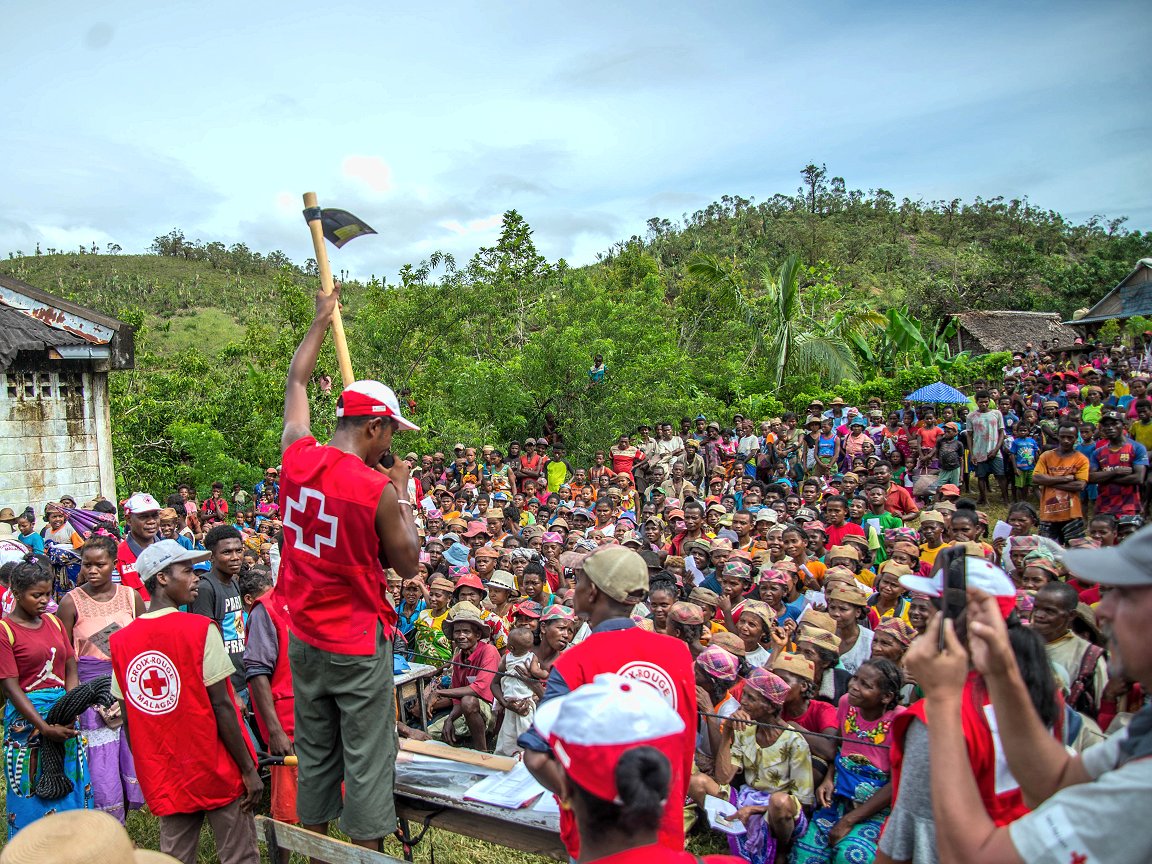 12 April 2022
By the Climate Centre
Climate change increased the rainfall from back-to-back devastating storms that affected especially Madagascar, Malawi and Mozambique earlier this year, international World Weather Attribution scientists said yesterday in their latest study.
Ana, the most extreme, and Batsirai swept through the region in quick succession in late January and early February, the first storms of the official season that's ending about now; then three more – Dumako, Emnati and Gombe – made landfall causing more flooding and casualties.
"The devastating impact of these storms, and the attribution of the heavy rainfall to climate change, once again confirms that climate change is already impacting the most vulnerable countries and communities," the study concludes.

"Climate change is elevating risk in places where tropical cyclones are already affecting agriculture, infrastructure, livelihoods and lives.

"The compounding of multiple rainfall events makes it more difficult for communities to recover and prepare for the next event."

Rebuilding

The team includes specialists from (alphabetically) France, India, Madagascar, Mozambique, the Netherlands, New Zealand, South Africa, the UK and the US: they call for reconstruction efforts to take account of the increased risk of intense rainfall during rebuilding and the strengthening of early-warning systems.
Underlying conditions of conflict in northern Mozambique and drought in southern Madagascar will have increased vulnerability, they add.
In a press release yesterday, the WWA scientists caution that because of gaps in the data for the region "quantitative assessment of trends is…fraught with uncertainties [but] an increase in the likelihood and intensity of heavy rainfall associated with these tropical cyclones can be observed."
The agility of local Red Cross societies and their international partners helped to blunt the impacts of Cyclone Ana as it tracked east to west across Madagascar and the Southern African mainland.
Early action

On 18 January, for example, ahead of the storm's landfall and with a red alert in force for their capital, Antananarivo, Malagasy Red volunteers mobilized to assist people who had already been evacuated to shelters after intensifying rain caused floods and landslides.
In early February, the day before Cyclone Batsirai was due to make landfall on Madagascar's coastal Atsinanana region, the IFRC released a further third of a million Swiss francs to support the Malagasy Red Cross.
Early action was undertaken in Malawi and Mozambique, meanwhile, with assistance from those National Societies' Danish and German Red Cross partners respectively.
The WWA group argue that "development investments in this region need to incorporate rising risks across hazards and sectors to reduce future impacts and avoid locking in future risks.

"Reducing climate risks in this region will require both mitigation efforts from emitters around the world, as well as inclusive, locally led adaptation."
In the immediate wake of Storms Batsirai and Emnati earlier this year, the Malagasy Red Cross carried out this distribution of kits for shelter and water and sanitation in the worst affected areas for just over 800 households. The operation, supported by an IFRC emergency appeal, also included food, hygiene measures and livelihoods. (Photo: @carrott_/IFRC)