COP27: Concise, accessible information from IFRC for National Societies on climate, disaster governance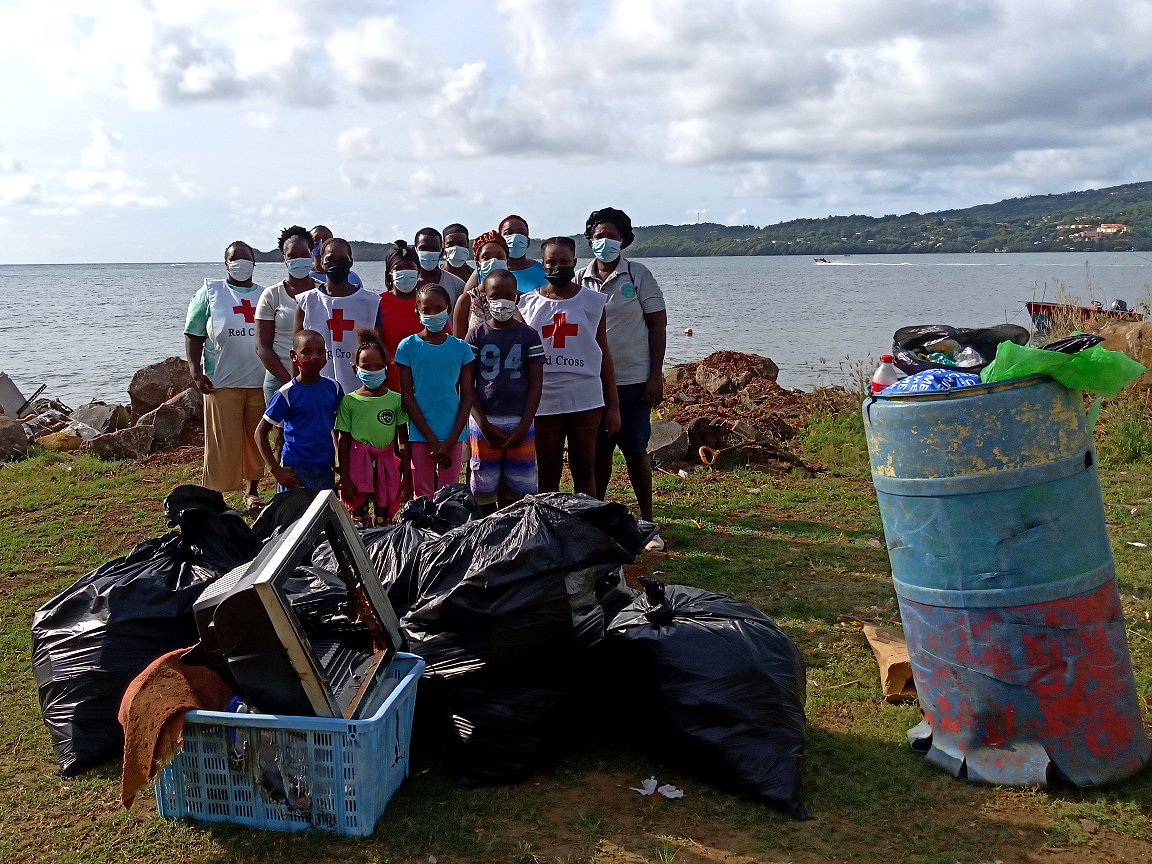 7 November 2022
By the Climate Centre
The IFRC last week published a new guide to the governance of climate and disaster issues to provide National Societies with "accessible and concise information" and assist them "to influence and support governments in relation to the climate change and environmental crises".
It describes Red Cross Red Crescent societies as "valuable partners in the implementation of international commitments on [disaster risk reduction and climate change adaptation] made under the Paris Agreement, the Sendai Framework for DRR and the Sustainable Development Goals."
International Climate Change and Disaster Governance "may help them to further expand their knowledge about addressing climate and disaster risks in a sustainable way, with the ultimate aim of enhancing communities' resilience to extreme events."
The guide argues that to the extent National Societies' work encompass climate-driven disaster risks – often the case – they contribute to the implementation of Sendai and adaptation, including relevant Paris goals.
Breakwaters
In Mongolia, pone case study in the guide, community assessments have gauged dzud risk and enabled the Red Cross to strategically construct shelters to prevent livestock, help herders to stockpile feed and support diversification.

Since 2012, meanwhile, the Grenada Red Cross and The Nature Conservancy have run the At the Water's Edge project, which provides communities with ecosystem-based insights on risk and preparedness; one pillar of this project is breakwaters to address the legacy of degraded coral reefs.
The guide adds that "National Societies can engage in effective advocacy [at COP meetings] to raise domestic awareness of the humanitarian impacts of climate change and [for] stronger and more integrated legal and policy instruments relating to CCA and DRR."
Disaster law

In another example, the Uganda Red Cross Society and the Climate Centre, with PfR support, contributed specialist input to the country's climate change bill (passed in August 2021) accelerating climate action and reducing disaster risk.

IFRC disaster law specialists work with National Societies and governments to strengthen governance of disaster risk through related legislation, policies and procedures.

To date, the IFRC disaster law team have worked with National Societies to assist more than 40 countries to strengthen their disaster laws.
The Climate Centre also recently contributed to a guide on impact-based forecasting for early action, while last year the IFRC and ICRC launched the Climate and Environment Charter guiding humanitarian action in the face of climate and environmental crises.
Community members and Red Cross volunteers after their clean-up operation at Grenada's Telescope Beach last November – part of the Resilient Islands project led by the Grenada Red Cross, the IFRC, and the Nature Conservancy, and a case study in a new IFRC guide for National Societies published last week on the governance of climate and disaster issues. (Photo: Grenada Red Cross via IFRC)