Opinion: Success or failure? A Climate Centre verdict on COP27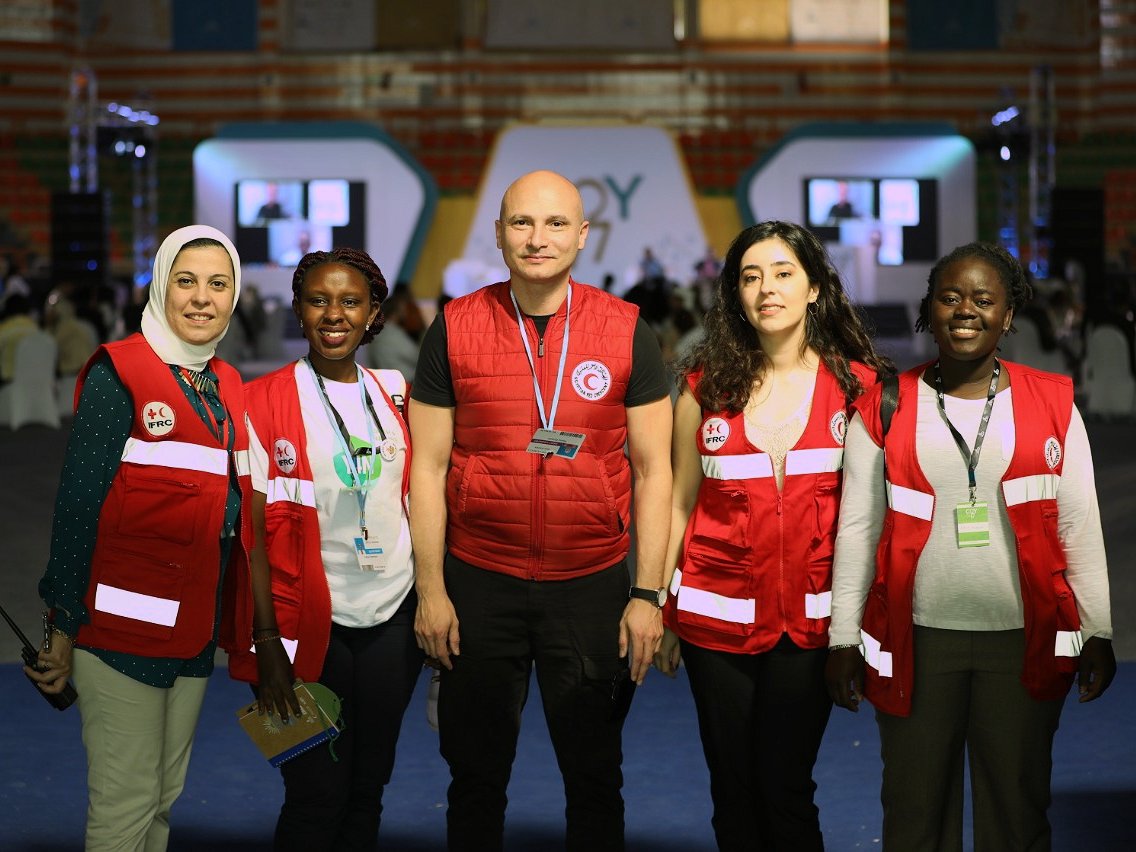 25 November 2022
By Carina Bachofen and Julie Arrighi, Associate Directors, Climate Centre, The Hague, Washington, DC
So the jury's out on whether this COP will go down as success or failure; undoubtedly it was a success, at least, in establishing a fund – for the first time in nearly three decades of COP meetings – to channel support to vulnerable countries experiencing loss and damage related to climate change.
While detailed arrangements are still a long way off, this achievement, which began to look do-able only toward the very end of the extended UN climate talks, was celebrated by many as a show of solidarity, and a step towards rebuilding trust, with developing countries.
Now, however, the real work begins, to decide how the fund will operate, how it can be sufficiently capitalized, and how to ensure it benefits those most in need, and quickly.
We'll be supporting the IFRC's engagement in this policy space, continuing to call for engaging local actors in decision-making and implementation, as well ensuring support reaches those on the front lines of the climate crisis.
A dedicated Red Cross Red Crescent cohort in Sharm El-Sheikh followed the negotiations on loss and damage and on the global goal on adaptation, as well as the new collective goal on climate finance, feeding inputs linked to our messaging and analysing outcomes hour by hour.
Countries also agreed to operationalize the Santiago Network on Loss and Damage, which aims to provide technical assistance to climate-vulnerable countries.
What is clear is that Red Cross Red Crescent key messages and National Societies' work
are more important than ever
As a group blog published on Monday on the Flood Resilience Portal says: "The unexpected agreement on a loss and damage fund will be what COP27 is remembered for, but with stalled progress on adaptation, as well as backward steps on mitigation, the event as a whole fell short on what is needed to close the gaps that are leading to disasters of the kind experienced by Pakistan earlier in the year.
"It's clear that these issues will remain highly contested in the years to come, in no small part due to the complicated nature of the problems needing to be solved. However, it's important that we do not shy away from tackling these issues because of their complexity."
But on the key question of curbing emissions, there was little if any progress in Sharm El-Sheikh.

What is clear is that Red Cross Red Crescent key messages and National Societies' work on the ground are more important than ever, and we will continue to provide input to decision-making and support implementation of current and next steps.
There were new entry points for greater engagement in the space for climate policy, especially the paragraphs on early warning in the Sharm el-Sheikh Implementation Plan, which recognizes "the need to address existing gaps in the global climate observing system, particularly in developing countries".

Indeed, connecting early warning to early action is a space where we in the Red Cross Red Crescent Movement will continue to be active and draw on our experience on the ground.
Daunting process

In fact, at no time has the relevance of the humanitarian sector to the climate issue seemed so clear. The IFRC delegation in Sharm El-Sheikh, representing the global network in National Societies engaged on multiple fronts, alongside the ICRC, many National Societies who themselves attended, and partners like the German Red Cross-hosted Anticipation Hub and Risk-informed Early Action Partnership, and some impressive youth representatives.
Together they spoke in at least 85 side events on topics including food security, attribution science, loss and damage, displacement, youth, nature-based solutions, anticipatory action, climate finance for the most vulnerable, and more.

The IFRC Global Climate Resilience Platform was officially launched in person and online, and at some 15 IFRC-led side-events.

Senior leadership was present throughout the two weeks holding bilateral conversations and speaking on and/or moderating panels.
It will be as pivotal as ever to draw on our collective experience to make inroads into this complex and at times daunting process – one that now threatens to become more complex still with barrelhead negotiations on loss and damage, adaptation finance, and the need to pursue more ambitious reductions in emissions.

For our part, we will continue to focus on ensuring our global policy work is being translated into implementation on the ground that benefits those most in need.
On the opening day of COP27 in Sharm El-Sheikh earlier this month, the CEO of the Egyptian Red Crescent, Ramy ElNazer, visited the venue to encourage volunteers from different National Societies taking part to make their voices heard. (Photo: Egyptian Red Crescent via social media)