Geert Jan van Oldenborgh, climate scientist, 1961–2021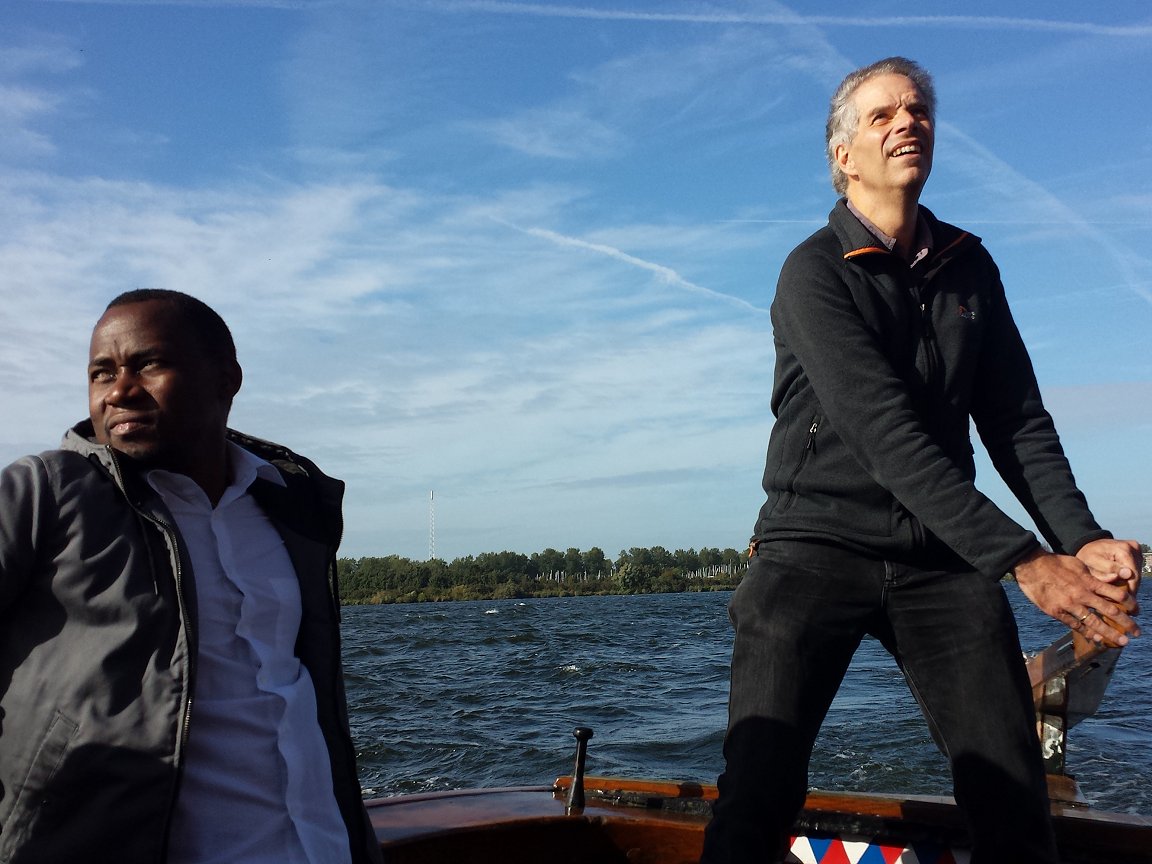 15 October 2021
by the Climate Centre
The much-admired "inspirational" Dutch climate scientist Geert Jan van Oldenborgh, an analyst at the Royal Netherlands Meteorological Institute (KNMI) who was the driving force behind the relatively new discipline of climate attribution, died on Tuesday at the age of 59. He had been diagnosed eight years ago with Kahler's disease, a type of blood cancer.
Geert Jan was also a close collaborator of the Red Cross Red Crescent through his pioneering work to establish the degree to which human-induced climate change was a factor in 'natural' disasters as part of the World Weather Attribution project, which he jointly founded with his Oxford-based colleague, Friederike Otto.

The two were together named last month as among the 100 most influential people in the world by Time magazine. "It was never our intention to be influential," he said afterwards. "We only provide scientific answers to questions of how climate change affects extreme weather."

Last month he received the Technology Achievement Award from the European Meteorological Society, and in April he was awarded the Order of the Netherlands Lion for his contributions to climate science; last year he was made a visiting professor by Oxford University, while 'attribution', as it's now popularly known for short, was identified as a breakthrough technology last year by the MIT Technology Review.
'His honesty, kindness and morality shone
through his life and work leaving scientists,
students and friends mourning his loss,
but grateful for having known him'
Training initially as a physicist, Geert Jan started working on climate in 1996 and joined KNMI as a post-doctoral researcher. In the early 2000s – alone and with little funding – he created the Climate Explorer online platform for analysing climate data; KNMI said this week it remained "one of the most useful tools for accessing and analysing climate data available in the world."
Geert Jan's "desire to share everything he made, and for science, data and tools to be open, advanced climate science and meant that results were more easily accessible for the general public," it added.

Climate Centre Director Maarten van Aalst said: "From my own student days I always admired Geert Jan's incredible knowledge and sharpness, but also his commitment to scientific honesty and relevance to the real world, especially to the most vulnerable."
"He was a great friend as well as a treasured colleague and adviser. His death at 59 opens up a gap that will be very hard to fill, and our thoughts and condolences at the Climate Centre go out to his family this week."
The Red Cross Red Crescent had "benefitted tremendously" from the collaboration with Geert Jan and his colleagues, "which has informed risk-management on floods, storms, heatwaves and wildfires, generated global media headlines and a stream of groundbreaking scientific papers, and enabled a more effective dialogue on how to address the rising risks."
Professor Van Aalst also regularly collaborated with Geert Jan in the context of their work on the assessments of the global climate by the IPCC, "where everyone shared my deep appreciation for his highly valuable contributions.

"Another recent paper with colleagues from around the world on seasonal forecasting of El Niño – abstract at first glance but vital to humanitarian preparedness – illustrated his ability to work across timescales from weather to climate and climate change."
Among other tributes to Geert Jan this week from WWA colleagues is this one: "What I personally most admired – apart from your general kindness – was how you dealt with your cancer treatment journey. You've been open about it from the start and pushed people to get over the awkwardness associated with disease and death in our society…

"I for one will follow your lead for the remainder of my life, and despite the numbness and devastation that we all feel right now, your unique legacy is going to live on forever.

"There's never the right time to go, but there is a sense of relief that you, Geert Jan, were put on the list of the most influential 100 people in 2021 while you were still with us. You have deserved no less than that. You will be sorely missed."
Geert Jan van Oldenborgh is survived by his wife and three sons.
Geert Jan (at right) with former Climate Centre colleague Flavio Monjane on a day out from a team meeting. (Photo: Erin Coughlan de Perez/Climate Centre)